Older woman, younger men?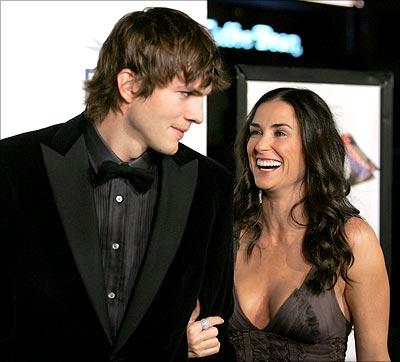 I have some loosely thought out brain teasers.
Why is Demi Moore the Cougar Goddess? I mean if she wasn't fabulous looking at her age, Ashton wouldn't be with her, would he? Does anyone, other than me, think we always pick the gorgeous older woman with the handsome younger man. It's not like you would see Ashton with Joan Rivers? Or Meryl Streep, right?
Will someone pony up and say, "they were just made for one another?" Another older woman below!